Ghost in the Shell Perfect Book

Aproveitando a chegada de A Vigilante do Amanhã aos cinemas e o lançamento mundial da versão remasterizada do mangá original de Shirow Masamune que deu origem ao filme, a JBC lançou em abril, simultaneamente com o Japão, Ghost in the Shell Perfect Book, o guia definitivo sobre o universo da Major Motoko Kusanagi.
Uma mistura de artbook e enciclopédia, em suas 160 páginas totalmente coloridas são revelados detalhes desde como os robôs de cada produção foram desenvolvidos, assim como foram criadas as paisagens, veículos e até as feições de seus personagens. Os bastidores das gravações do longa estrelado por Scarlett Johansson também são mostrados. Ghost in the Shell Perfect Book ainda traz uma exclusiva entrevista com Mamoru Oshii, Kenji Kamiyama e Kazuchika Kise, os diretores de todos os animês já feitos para a franquia Ghost in the Shell. Eles se reúnem para contar e discutir suas experiências nas produções que comandaram.
A edição brasileira de Ghost In The Shell Perfect Book será igual à versão japonesa, com 160 páginas coloridas, papel couchê, formato 21,0 X 29,7 cm (o mesmo do Artbook de Os Cavaleiros do Zodíaco - The Lost Canvas) e sobrecapa. Seu preço será R$ 79,00.
Edição Impressa
Formato:

21 x 29,7 cm

Preço atual:

R$ 79,00

Distribuição:

Livrarias e lojas especializadas
volumes(clique nas capas para mais detalhes)
Compre On-Line
Você pode adquirir Ghost in the Shell Perfect Book em formato impresso no(s) site(s) abaixo:
Encontre mais pontos de vendas na seção Onde Comprar .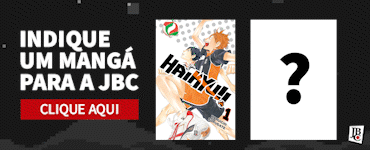 Mangás
Digital
JBStudios
Start
Livros